Planing and Finishing Services
Planing is completed at our Spencerville workshop by our Wood-Mizer four-sided planer/molder, the MP360. It has one of the highest ratings worldwide for planing services. See the details on the MP360 on our equipment page.
We're happy to mill pieces that you've brought in on your own, pre-cut wood available in our warehouse, or wood we've cut into planks and dried for you. The MP360 can mill:
Tongue and Groove slats for flooring
Shiplap
Wainscoting
Board & Baton Siding
Custom cabinetry pieces
Tapered siding (COMING SOON!)
Wood shingles (COMING SOON!)
Need something else? Just ask! 
The four-sided planer requires wood to be dried first. One edge of the dried wood must be level/flat/true. Boards not meeting the necessary standard will be put through our Grizzly 12" x 84" jointer/planer first, which is equipped with spiral cutter heads, before moving on to the final planing stage.
General Fee Guidelines:
CONTACT US FOR SPECIAL PRICING FOR KILN DRIED AND DRESSED CEDAR
$55 fee for machine setup/knife change
$0.55 per board foot for softwood
$1.10 per board foot for hardwood
CUSTOMER SUPPLIED LUMBER
subject to 50% increase in fees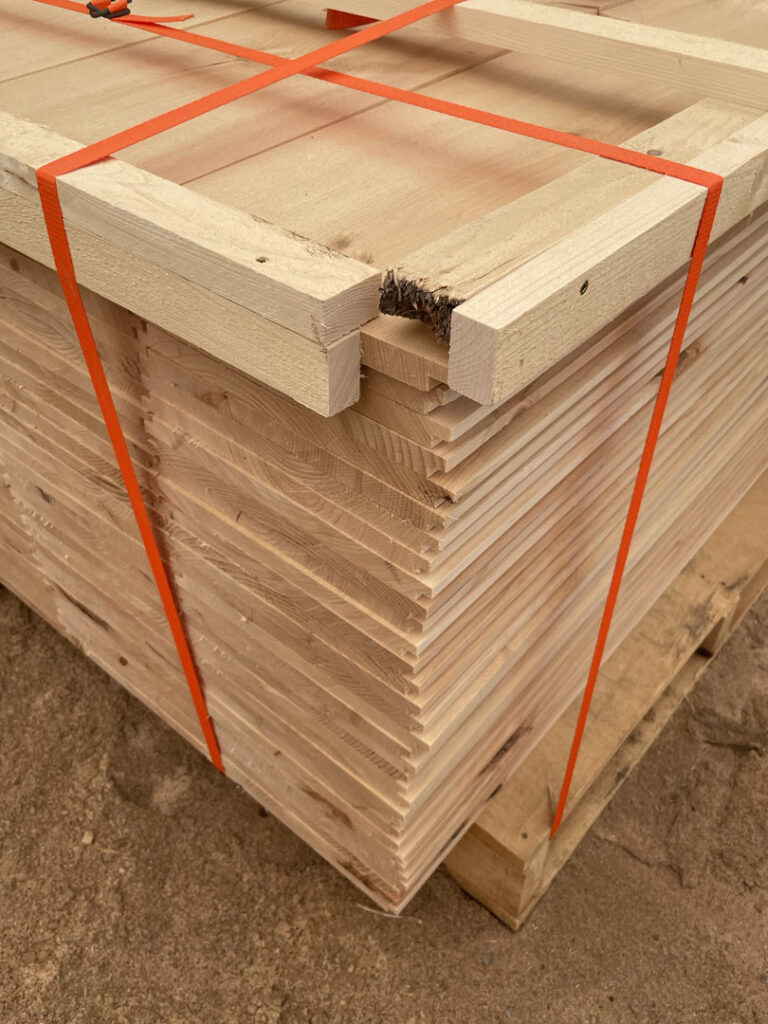 Our workshop also includes:
Radial Arm Saw
Table Saw
Jointer Planer
General Fee Guidelines:
$33.75/15 minute minimum 
$135/hr
Upon request, we can stack and prepare lumber for shipping. 
If not going to be used right away, rough sawn lumber can be stacked with one-inch wooden slats, called stickers, between every layer of wood, at 24 inch intervals. Each stack sits on 6 x 6 crossers.
Lumber can also be strapped prior to pickup. 
General Fee Guidelines:
$0.50 Sticker – 1″ material placed every 24 inches between layers
$7.50 Crosser – 6″ material placed on the bottom of each stack every 3-4 ft
$12.00 Strap – polyester cord with edge protectors placed every 3-4 ft