Drying services for wood are available at our workshop in Spencerville.
Our modern, advanced Wood-Mizer Kiln, the KD 250, can dry between 4,000 and 6,000 board feet at a time.
Drying times take approximately 10 days for softwoods and  varies from 2-9 weeks hardwoods, depending on the species.
We do also kiln dry customer-supplied wood, price may vary depending on the type of wood, and volume to dry.
General Fee Guidelines:
CONTACT US FOR SPECIAL PRICING FOR KILN DRIED AND DRESSED CEDAR
SOFTWOOD & HARDWOOD
$0.55 per board foot per week in kiln
KILN DRYING JIG
used to mitigate warping and twisting – contact us to discuss need
CUSTOMER SUPPLIED LUMBER
subject to 50% increase in fees plus a kiln set up fee.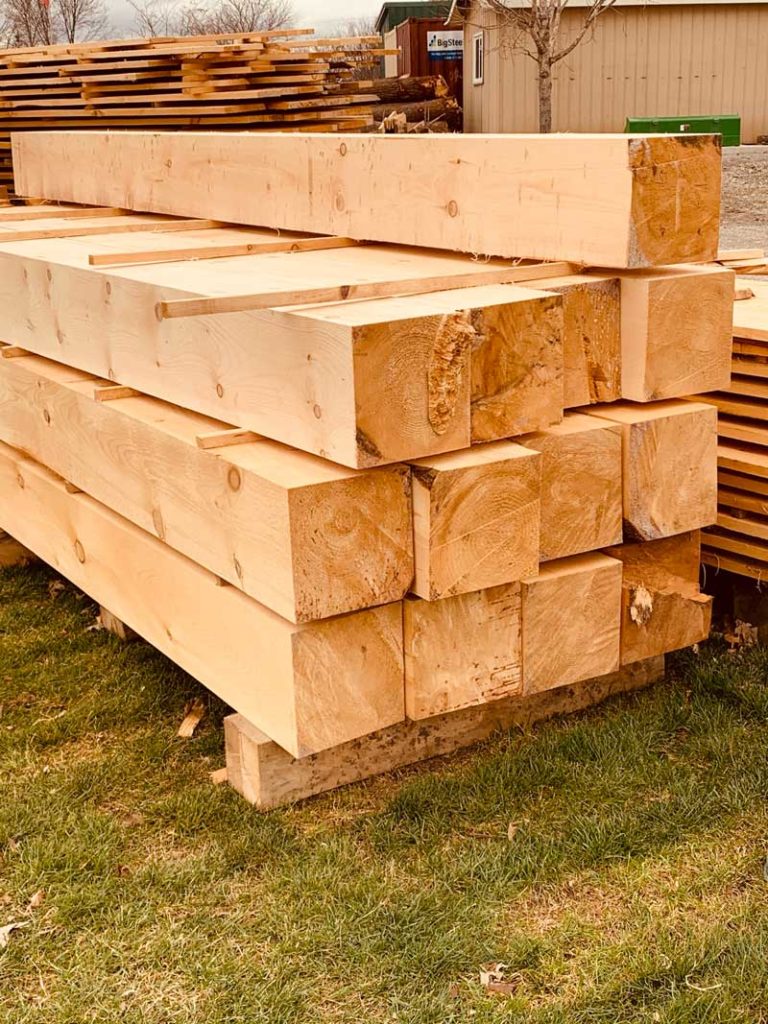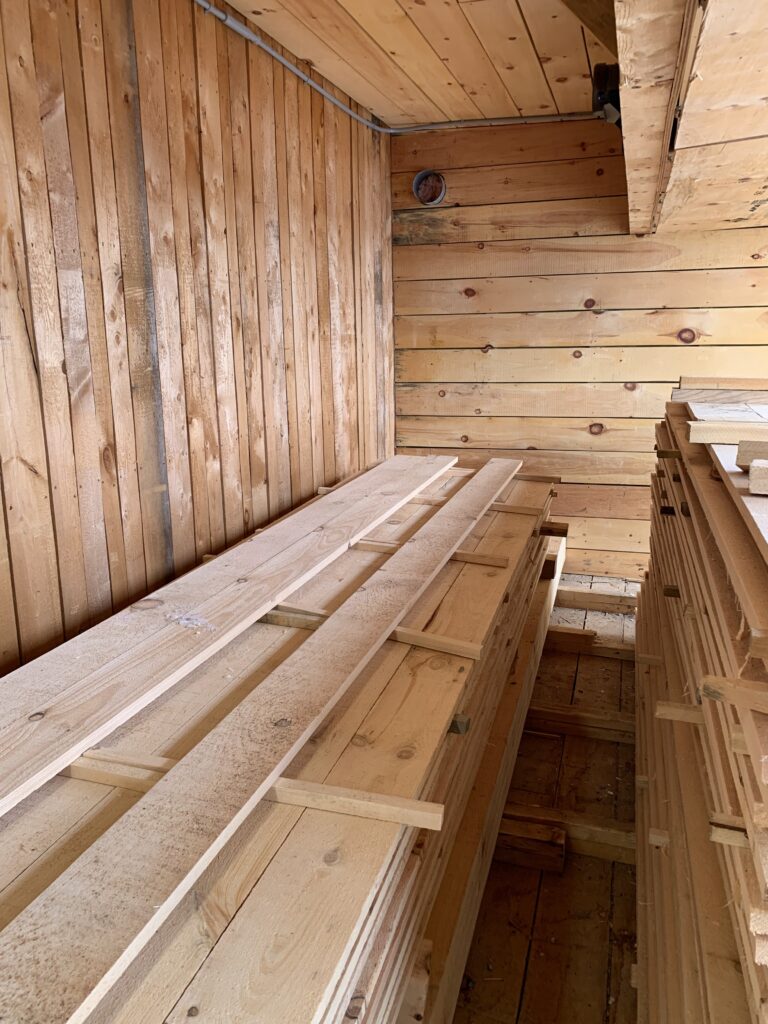 Air drying wood is a common practice for rough sawn lumber. 
We stack the wood loosely and place one-inch wooden slats, called stickers, between every layer of wood, at 24 inch intervals. Each stack sits on 6 x 6 crossers to ensure good airflow for bottom layer. This enhances the natural drying process. Air drying wood can take anywhere from a few weeks to a few months, depending on type of wood and weather conditions. 
General Fee Guidelines:

Pricing may vary depending on the type of wood to be dried and the amount of space required for storage.  Fees will include:
$0.50 Sticker – 1″ material placed every 24 inches between layers
$7.50 Crosser – 6″ material placed on the bottom of each stack every 3-4 ft
$12.00 Strap – polyester cord with edge protectors placed every 3-4 ft
We would be happy to discuss your lumber drying needs.